AFB - "Original Heavy Blues!"
Based out of Fort Worth Texas. USA
Alan Fox Band, Nominated To Perform
at the 55th Annual Grammy Awards Celebration
2013. One of the most noteworthy
Texas Artists of Our Time!
The dual guitar onslaught provided by
Alan Fox and Donnie Pendleton drives their
distinctive Texas sound, while drummer
Terry Salyer and bassist Greg Cagle
sit in the pocket.
The Alan Fox Band is a dedicated talented
group of musicians playing many festivals while
building their fan base one show at a time.
This hard hitting band from the Edge of Texas
was voted in 2005 as a first year national finalist at the
Sonny Boy Blues Challenge, earning their right to perform at
the World acclaimed, King Biscuit Blues Festival.
In 2012 lead guitarist Donnie Pendleton was awarded
"Guitarist Of The Year" and in 2013 AFB was nominated
to perform at the 55th Annual Grammy's in Los Angeles, CA.
Alan takes hold of this musical project with his
crew of top-notch musicians, showing his smooth
guitar work and soulful vocals. He proves time and
again that he can deliver a song from his soul.
From the non-traditional sounds of Jimi's acid-rock,
to the traditional sounds of Muddy Waters, Alan and
his awesome band will cook up, and dish out
the music that will satisfy the most
limitless musical appetite.
(Now called the Arkansas Blues & Heritage Festival)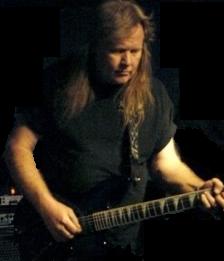 Alan Fox
Vocals & Guitar. Born on July 26th in the small
town of Seguin, Texas. Alan grew up being very
active playing sports and learning music. Carthage
is where Alan graduated from High School with honors
earning him a vocal scholarship to Stephen F. Austin
State University in Nacogdoches, Texas where he made
many friends. Some turned out to be famous such as,
Stevie Ray Vaughn, that used to come to Nacogdoches
from Austin, Alan would open for him at the
Cross Roads Club. He also met song writer
Michael Garvin who wrote, "Oh Me-Oh My Sweet Baby"
for Diamond Rio, and "Waiting for the Night"
for Jennifer Lopez, from Bossier City, LA.
He moved to Bossier with Mike to record and perform
with him. While in Shreveport, LA. Alan formed
a band with Stan Hoffman that later became the world
famous Reggae Band, "The Killer Beez". Alan has worked around
some of the worlds greatest performers, such as
James Burton, Stevie Ray Vaughn, Bugs Henderson,
Wes Jeans, Mark Austin, Pete Barbeck,
Texas Slim, Tyler Dow Bryant,
just to mention a few. Alan started
this project May 20th of 2000.



Email Alan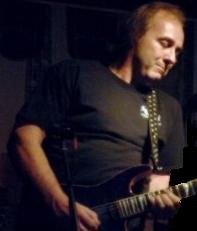 Donnie Pendleton
Lead guitar and vocals. Born October 7th, in
Fort Worth Texas. Donnie started playing guitar at
an early age, he taught his Mother how to play
bass so that he could have someone to jam with.
Donnie brings to the band his great vocals and his
power rock guitar. He has been a member of many
headlining acts including, "The Cauze", "Black Horse",
"Four Play", "Rafferty Rules", and "The U.S. Lords".
Donnie's unique style adds to the sound of the Alan Fox
Band to make TAFB one of the hottest twin guitar lead
sounds out there today! Donnie Pendleton
joined the AFB project on September 30th 2006


Email Donnie


The Cauze 1987 Back When We Were Younger!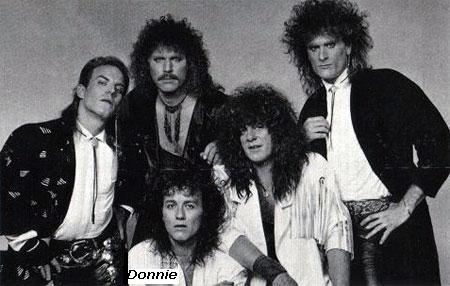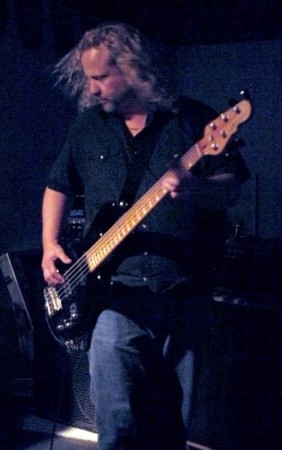 Greg Cagle
Vocals/Bass. Born December 29th
Greg, from Palestine, TX. born in Tyler,
TX. and graduated from
Whitehouse High School. Greg has always had a passion
for music, starting his affair with the bass at age 15.
A deep seated love for the low end has driven him to
pursue life as a musician. Greg has been involved
in the local club scene for several years, becoming
a seasoned player while playing with bands like,
"the Nessmans", "Nu-Tatoo", and "Out on Bail".
He has played all over Eastern and Central Texas
and Louisiana. His philosophy on music is to always
be aware of your comfort zone, then
throw yourself out of it.
Greg Joined the AFB project November 1st 2009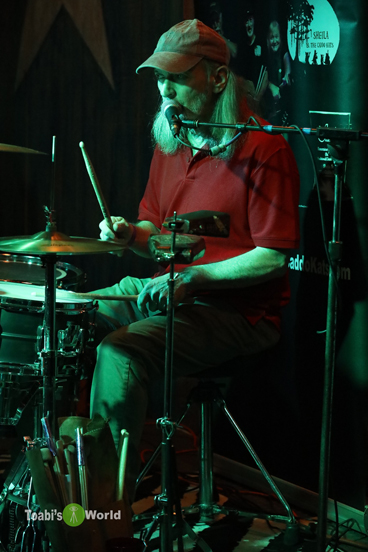 Terry Salyer
Drums/Vocals and international recording artist. Born November 30th
Terry Salyer : Drums, Terry comes to us from the Ricky Lynn Gregg project,
he has been playing drums professionally for most of his adult life. His
range of expertise includes performance in styles from symphonic, country
to rock and pop to jazz. When not involved with national and international
tours, he teaches and records. Earlier this year Terry signed on as an
endorser with Pro-Mark. More recently, August of 1999, he became an endorser
for Aquarian Accessories. He also recently toured with Liberty Records recording
artist Ricky Lynn Gregg. Terry's drumming brings to
East Texas an array of experience and style that contains a
successfully tasteful combination of dynamics, finesse and power.
Terry Joined the AFB project July 11th 2011
~~
After the release of their CD
"JuJu Ear Rub" August of 2008
This Album has been consistently in the
top thirty of the Austin Radio Charts. Whooo Hoooo!
The Alan Fox Band alson hit the top ten on the independent
blues charts at number five at radio station,
FM 104.8 Amsterdam, Holland (Radio Economia),
during the week of March 16th of 2005.
Any way you put it, this is the band you are wanting
to hear. Whether they are mixing it up with
a variety of classic tunes or performing their own
original material, you and your party will have
a great time listening and watching the sites and sounds of the Alan Fox Band.
Contact: 903.754.3025
email us -- info@alanfoxband.com


Contact Us By E-mail


"Ain't Nobody Own The Blues" by Alan Fox
from the CD "JuJu Ear Rub" alan fox band