_____________________
Click Here For Voyage Dallas' Review of AFB"
Today we'd like to introduce you to AFB – The Alan Fox Band.
Every artist has a unique story. Can you briefly walk us through yours?
AFB has been together, in one line up or another, since 2000.
The current line up has been together since 2011. Members are
Alan Fox,Donny Hart, Donnie Pendleton, Terry Salyer and Greg Cagle.
AFB was fortunate to secure a deal with Mesquite Street Records
from Arlington and release their second CD, Coal Black Sky, in
October 2016. AFB has since been touring in support of
Coal Black Sky playing dates in Texas and across the south eastern U.S.

_____________________
***** Real Texas Rock
By Les Abrahamson
November 22, 2016
This review is from: Coal Black Sky (MP3 Music)
Fantastic sounding album. Hats off to the players,
producer, engineer & mastering company.
A little bit retro without overdoing it.
Excellent guitars, rhythm section and killer
rock vocals, worth checking out.
Classic. Texas. Rock & Roll.
_____________________

Buddy Magazine January 2017
Alan Fox Band Coal Back Sky Mesquite Street Records
THE Alan Fox Band IS AN established Fort Worth Based group
of talented and dedicated musicians; Alan Fox, Donnie Pendleton,
Donnie Hart, Greg Cagle and Terry Salyer. Their newest CD,
Coal Black Sky released in October 2016 on Mesquite Street Records
showcases a unique brand of Texas Southern Rock. From "Redemption"
to "The Path," I was swept along on a wave of undeniably good music.
Click Here To Read The Whole Review From Buddy Magazine
_____________________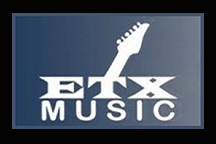 The ETX ROCKS Show
October 19, 2016
AFB-The Alan Fox Band has a new cd called "Coal Black Sky"
available for purchase through the band members only for right now!
So make sure you get yours from Donny Hart, Donnie Pendleton,
Alan Fox, Greg Cagle or Terry Salyer!And listen to their
interview on
The ETX ROCKS Show here: will be available on alanfoxband.com soon too!

_____________________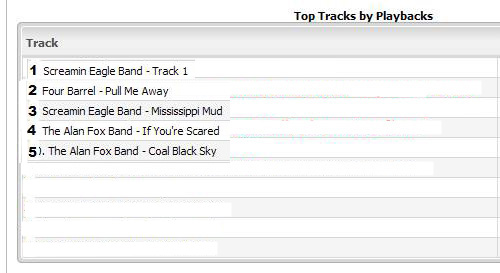 Classic Rock West Coast Radio
November 27, 2016
Lots happening on Classic Rock West Coast Radio in the very
near future!Dec. 1st @ 3pm pst ~ 6PM EST -- Spotlight Special
featuring AFB-TheAlan Fox Band w/ special guest bassist Greg Cagle.
In the production for the very near future: WATCH FOR UPDATES1)
Spotlight Special featuring Screamin Eagle Band.2)
"Head East - A Flashback Special" ~ Head East Official fb
page.*dates and times to be announced!
Rev
www.westcoastradio.weebly.com
_____________________
Brett Watts' Texas Music & Beyond Radio Show
Every Monday 3-5 PM CST October 24, 2016
We're going to ROCK today!!! Some of the tunes you'll hear
on today's edition of Brett's TEXAS MUSIC & BEYONDAlong with
my Special guests: The award winning (Los Angeles Music Awards
"Hard Rock Band Of The Year",
"Guitarist Of The Years- Donnie Pendleton"
"Rock/Classic Rock Group Of The Year" at Nashville's Josie Music Awards)
THE ALAN FOX BAND!
_____________________
Terri Darlene York
February 28 at 3:29pm
Have to love my 6 year old new neighbor! She says
"Hey Neighbor... can you play ..."about when the
moon shines bright in the night song again??? "GOT to
love that Alan Fox Band Cd. ..
We had it playing outside last night grilling.
And she was riding her little barbie car next door. .
We didn't think it was that loud. Lol .
Thank you Donny Hart, Donnie Pendleton, Greg Cagle,
Alan Fox, Terry Salyer.. for a great CD. "COLD BLACK SKY".
_____________________
Suzie Oberhofer-Maben
March 6 at 6:47pm · Fort Worth, TX,
I am in love with this album!!! Fantastic job
Donnie Pendleton, Alan Fox,Donny Hart, Terry Salyer,
Greg Cagle, Alan Petsche, Victor Erwin and all the
gang at Mesquite Street Records! The music and production
are superb! The big huge rock sound is something I have
been missing in a lot of the music out there. This is so
refreshing to hear.
_____________________
Donnie Pendleton at The Live Oak.
February 26 at 10:43am · Fort Worth, TX,
Good morning all. I want to say thank you to everyone who
came to last night's show. The room was jam packed with friends..
Alex, Scott, Omar and the other guys in Chastity warmed the stage
and the crowd like I knew they would.Those guys were tight and mighty..
Thanks to the sound engineer Josh for making us all sound good..
Also thanks to my bandmates Donny Hart, Alan Fox, Greg Cagle and Terry Salyer
for working so hard to be the kind of band I've always wanted to be in..
I love every minute we spend together.. I'm truly a lucky guy to have so
many wonderful people in my life, which includes everyone who came to
listen last night. Its not worth doing without our families and friends..
Much love to you all !!
_____________________

For Booking Information and Fan Mail :
email AFB at -- info@alanfoxband.com
Or Call -- (903)-754-3025